The Program for the Promotion of Research, Development and Innovation (IDEI) promotes the integration of UTEC students and teachers in initiatives and educational projects related to Research + Development + Innovation (R+D+I), in coordination with organizations from the community and several productive sectors, as part of a management model that aims to develop:
21st century skills and competencies such as creativity and innovation, critical thinking, problem solving and decision making, collaboration and teamwork, flexibility and adaptability

recognition and assessment of competences in R + D + i by various institutions and social groups, which facilitate coordinated and local work in the interior of the country

a knowledge society committed to equal opportunities and the training of creative, innovative and entrepreneurial professionals
The program participates actively in the construction of UTEC model ( #modeloUTEC) of university education:
planning and managing academic activities (courses, workshops, projects, open innovation events, etc.) with an education-action-education approach applied to the development of 21st century skills and competencies (with an emphasis on critical thinking, teamwork, self-regulated learning and communication).

promoting the comprehensive training of UTEC students as managers of technological opportunities, focused on solving problems and challenges identified in coordination with the community (productive sector, social organizations, Government agencies, R + D + i centers, etc.).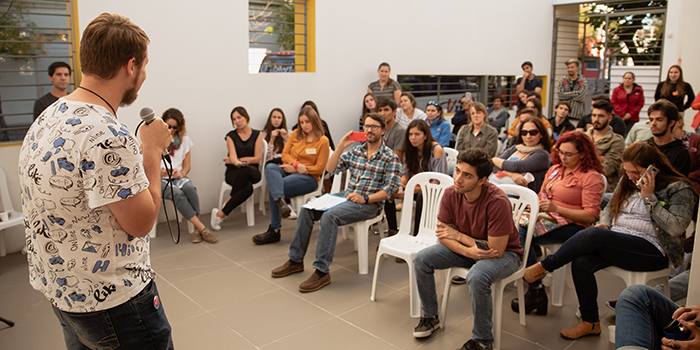 The program has a teaching team focused on the application of digital manufacturing tools in processes of co-creation of solutions to open innovation challenges, and has the support of the scientific-technological facilities installed in UTEC Open Innovation Laboratories (LabA). Undergraduate training linked to Research, Development and Innovation is promoted for students in all programs, by developing courses, workshops, interdisciplinary projects, co-innovation networks, and other academic activities focused on developing 21st century skills.
Likewise, there is an offer of academic activities for continuing education, and a postgraduate degree in Specialization in Digital Manufacturing and Open Innovation, aimed at consolidating Uruguay's innovation and entrepreneurship ecosystems, facilitating competitiveness and international projection of knowledge-intensive value chains.
Currently, the teaching team collaborates in areas of design, prototyping, evaluation and management of teaching activities that facilitate the participation of students and teachers in research projects, connection with the community and inter-institutional articulation, framed in the following strategic objectives:
To develop continuing education on innovation assisted by digital design and manufacturing.

To develop continuing education on interdisciplinary skills related to the management of R + D + i processes.

To organize an interdisciplinary research unit focused on digital manufacturing for sustainable development, including development of related technology transfer services.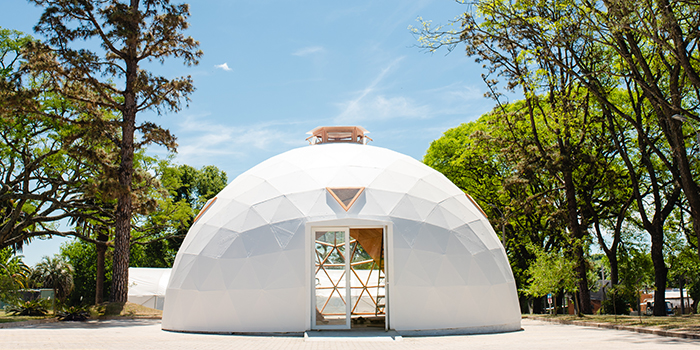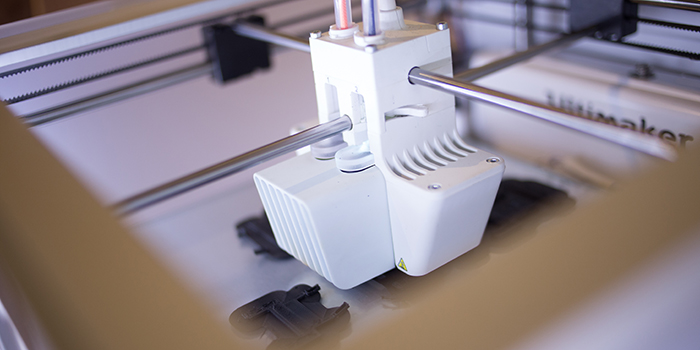 An open agenda of inter-institutional articulation and connection with productive sectors is promoted in collaboration with other programs and degrees, framed in these strategic objectives:
To implement an integrated system for the co-creation of open innovation projects.

To consolidate the technological facilities installed in the Lab-A spaces as a platform for connecting academia-industry-society.

To facilitate co-creation processes with the participation of companies, civil society organizations, R + D + i centers, students and academic institutions from different degrees and academic programs.

To manage the design, organization and implementation of interdisciplinary collaborative initiatives

To develop technological innovation projects in collaboration with companies and R + D + i centers.

Identifying opportunities for collaboration with organizations in the government sector (with emphasis on R & D & i centers) and the productive sector.

Supporting the design, incubation and start-up of technology-based ventures.

Organizing and managing innovative multidisciplinary teams, with the participation of teachers and students from different degrees and programs at UTEC.
Team
Silvia Díaz - Líder del programa
Carolina Vignoli - Docente Encargada
Maximiliano Torres - Docente Encargado - UTEC Norte
Mateo Olivera - Docente Inicio - UTEC Suroeste
Facundo Almada- Docente Inicio - UTEC Centro-Sur
Agustín dos Santos - Docente Inicio - UTEC Centro-Sur