UTECinnova Entrepreneurship Program is aimed at fostering an entrepreneurial attitude and promoting the development of entrepreneurships. Its objective is to increase awareness on, develop and enhance the entrepreneurial skills of students and the community, providing knowledge and tools when it comes to entrepreneurship.
In addition, it supports the processes of creation and modeling of ideas, actively accompanying entrepreneurs, facilitating their access to information, opportunities and sources of financing. It also works in search for an entrepreneurial attitude, aimed at solving problems through innovative ideas and based on territorial articulation.
The proposal is differential, dynamic and customized for the interior of the country. To achieve this, it works closely with multiple organizations of the entrepreneurial ecosystem throughout the country and also with agencies specialized in the field.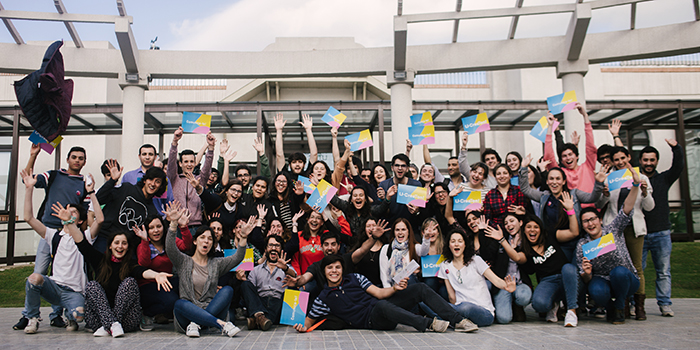 Within the context of the development of 21st century skills, the increase in technological ventures and innovative ideas has a strong impact, not only on the regional economy of the communities involved, but on the development of creativity, critical thinking and the resolution of problems. Involvement with local and global citizens and territorial development are key to our proposal.
What are our lines of action?
GENERATE: this line promotes events, workshops and free seminars open to the community and UTEC students in order to develop and enhance the entrepreneurial attitude as well as 21st century skills. It is not necessary to have a work team or a business idea, since this is an initial stage. UTEC students and teachers, as well as members of the community, can participate.

DEVELOP: this line is committed to supporting startups and companies in the initial stages of their life-cycle through pre-incubation, incubation, application for funds, coworking, among others. At UTEC we focus on technology-based ventures, oriented towards innovation and which promote territorial development.

EXPAND: this line seeks to reach work networks and cowork spaces. Currently, UTEC has a cowork space in Rivera and plans to have new spaces in other territories. In addition, we develop networking with national agencies such as the National Development Agency (ANDE) and the National Research and Innovation Agency (ANII), and organizations and companies in the community. UTEC is a benchmark for Regional Ecosystems (EREs) that seek to enhance the work, articulation and development of our entrepreneurs.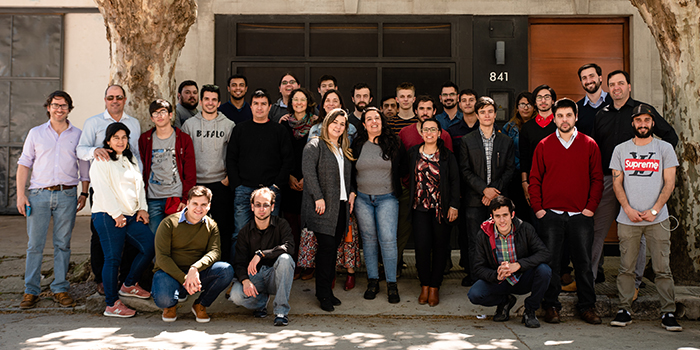 Did you know that UTEC is an Entrepreneurship Sponsoring Institution (IPEs)?
UTEC is an IPE of the National Research and Innovation Agency (ANII) and the National Development Agency (ANDE). An IPE is an organization whose institutional responsibilities include providing services and support to entrepreneurs and ventures in the phases of ideation, formulation, project monitoring and growth.
Do you know UTEC cowork spaces?
Coworks are the meeting space of the Entrepreneurship Program, aimed at all people - members of our community or students - who have the objective of creating a business or company.
The activities proposed are carried out in collaboration with educational institutions on the border and the Departmental Government of Rivera, with the active participation of various agents from the region.
This is a unique initiative in the northern region of Uruguay, since it has no cost for students and entrepreneurs, and has meeting rooms, a digital manufacturing laboratory, and a coffee area in a shared space with capacity for 70 people.
What does it offer?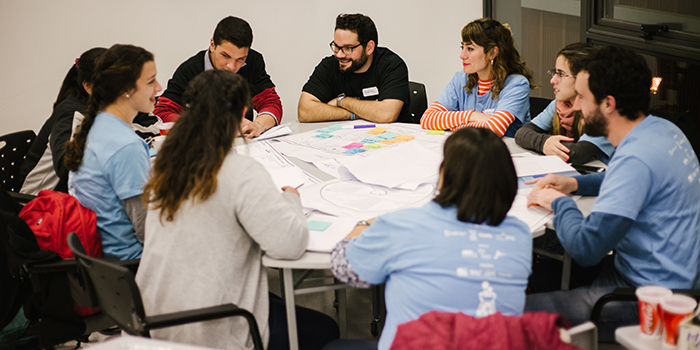 Team
Virginia Ferrari - Program Leader
Fabián Padula - Associate Professor in Durazno
Leonel Paes - Associate Professor in Rivera
Mariana Morales - Associate Professor in Colonia
Ricardo Rodríguez - Associate Professor in Fray Bentos
Florencia Palma - Assistant Professor - Creative Industries
Angélica Segui - Administrative Officer in Rivera cowork space
Contact: emprendimientos@utec.edu.uy